Welcome to Ecars Worldwide.
---
If you're not already familiar with us, sit back and get acquainted.
---
You see, not long ago, we were an upstart in an industry that is known to be anything but consumer friendly. Think for a second if we told you, we're "used car dealers". Your automatic reaction to that would be well.....hmmm...possibly unprintable?
Now what if we told you, that we had the same reaction not 5 years ago, and decided to do something about it? Well herein lies our story.
Ecars Worldwide and Kar Koncepts are the brainchild of Keith Fernandes, our founder and CEO. See Keith was finishing up his MBA and had to sell a car he had purchased, to pay his excessive tuition bill. As hard as he tried, he just could not sell it locally. So he put his car for sale online and voila, within a week, it was in a different state, with a different owner, an absolute win -win situation. Kar Koncepts was born out of that sale, with the sole mission of putting fantastic vehicles at "auction- direct" prices into folks hands. Ecars Worldwide was a natural progression with many of our initial overseas clients buying from Karkoncepts, our eBay brand.
90% of cars get sold at get this - TRADE IN PRICES.
Cars are being shipped throughout the USA and the world as you read this. Since that day a few years ago, we have taken the dot com model, tweaked it to make sense, and let loose. The results have been devastingly exciting. We now are one of the biggest wholesalers on Ebay with locations in:
Providence, Rhode Island
Fort Lauderdale, Florida
St Louis, Missouri
Dallas, Texas
And a few more on the roll-out. So forget everything you thought you knew about buying cars, the rules are being rewritten. Give us a call at 401-241-3537 and see for yourself. We cut through the gloss, the spin, the overheads and bring you the same cars that you would buy anywhere else at wholesale AUCTION - DIRECT prices.
---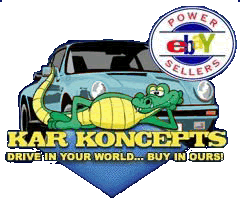 Hundreds of people buying cars from us
can't be wrong.