VEHICLE PICK-UP
---
To arrange for vehicle pick-up please contact our Corporate Office at 401-241-3537 ~ regardless of where you purchased your car from.

All pickups MUST be scheduled with us.

---
Come visit us in:
Feel free to write to us if you need assistance with room reservations, car rentals, or just general sightseeing information.
ECars Worldwide and Kar Koncepts partner with various vehicle transportation companies thereby ensuring a preferred rate for your move. A quick email with your location enables us to give you a fast quote on total costs with no hidden charges. We then handle everything from placing the order to co-ordination with the transporter for pick up, billing, delivery confirmation etc., giving you up-to-date logistical information on the move of your vehicle.
Rest assured, we employ high quality control standards in selecting various transportation companies, giving you peace of mind for a hassle-free delivery. You've bought your car from the best! Now let us help you ship it with a company that exceeds your expectations too.
If you choose to arrange your own carrier, we will work with them to arrange pickup of your vehicle.
A minimum of 48 Hours notice is required before pickup.
---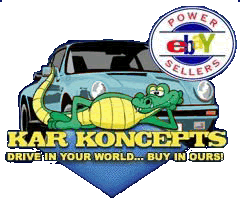 Hundreds of people buying cars from us
can't be wrong.