eBay Car Sales - ECars FAQs
---
What if I have no, negative, or zero feedback?
You may place a bid on the auction, but please do the following AS SOON AS YOU PLACE A BID!! Contact us with your eBay username, full name, address, and phone number. The email to reach us is sales@ecarsworldwide.com and the phone number is: 401-241-3537. We simply do not accept any bids from people who have no or negative feedback, unless they have contacted us with a reasonable explanation. If you do not touch base with us, your bid will be cancelled. We're sorry, we hate to do this, but dead beat bidders are ruining eBay.
I am the high bidder, what do I do next?
High bidder, you must contact us with your contact information via email or telephone immediately after the auction ends... there are NO exceptions.
Express mail? Regular mail ??
Any mail to us henceforth MUST be sent overnight as it provides timely payment as well as receipts.
What form of payment is accepted?
Only money order / certified checks or cash are accepted. Please have $500 sent within 48 hours of the close of the auction and the rest within 7 days, regardless of when the car is being picked up.
How long do I have before I have to pick up the car?
Car should be picked up within a reasonable period of time. (We are pretty flexible after those yoga classes) After 14 days a daily storage fee of $20/day applies, no exceptions
Are you going to get off your darn computer and pick me up?
Yes! Complimentary pick up via limo (we're kidding, it's going to be a Ferrari actually) is available from either the airport or the bus/train terminals in Providence.
Where in the world is Providence? (Oh yeah we get this too)
Providence, Rhode Island is 40 minutes south of Boston and 3 hours north of NYC right off the I-95. Southwest flies here and you know they are always having a sale... fares as low as $39 each way, well worth it. It's not as far as you think, especially for a good deal like this.
Who in the world are you people?
Once upon a time a young guy went to graduate school to get his MBA in Intl. Business. On graduation he found out that his future employers wanted to make him work 80 hour weeks for a measly salary. So he did what any bright thinking young man would do and started selling cars on eBay which quickly took off and now he has no time to look for a "real" job.
Is there a warranty on this car?
This vehicle is SOLD AS IS with no warranties expressed or implied. Sometimes EBAY does offer a warranty though.
What if I'm the high bidder and don't pay?
A NOTE FROM OUR ATTORNEYS: CAUTION - Non-paying bidders will be prosecuted to the fullest extent of the law. This is not a game but a binding legal contract. Jurisdiction, if we file, will be in the state of Rhode Island only! We offer a $150 back out option if you do not like the car (it's only fair for us to cover fees, store, re-listing, and the time we spent putting the auction together). You cannot use the $150 back out option if we file! Please be aware that Rhode Island courts allow for recovery of the amount times three for damages plus all costs. Quite simply put, if you are the high bidder and don't hold up your end of the contract you will be sued. Be careful not to make that mistake, or let your child bid for that matter.
Do you offer temp tags?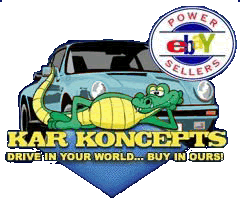 We offer a 20 day temp tag for $29 as long as you have proof of insurance on the vehicle.
Do you have a HOT secretary?
Maybe..Buy a car and find out!

Hundreds of people buying from us can't be wrong.