We Welcome Partners into Our World
---
Have we got news for you …
We are now looking to move into certain areas of the country and have people who will replicate our success in Rhode Island, thereby capitalizing on an ever-expanding online car industry. Kar Koncepts is one of the top sellers of motor vehicles on Ebay and enjoys a solid customer reputation. Ecars Worldwide is our parent company which concentrates on the wholesale export of vehicles.
Looking to earn extra money on the side???
This is a ground floor opportunity and you don't need any experience in the business. Not even computer skills! We've got housewives doing this making excellent money in their spare time, engineers supplementing their income, as well as entrepreneurial-types, who are not interested in working for someone else anymore. What is required is 'a fantastic attitude'. Where else can you get into a dot-com business with such little investment? This is a WIN - WIN situation from the get-go, and you don't have to wait 2 years to break even... You turn a profit from your very first car!
Simply put, you sign up for a franchise (for a limited time we are offering select qualified franchisees a zero buy-in investment), We review your application, interview prospective franchisees, answer any questions you have and make a determination as to whether you fit with what we're looking for, and vice-versa.
If selected, you will have access to any one car auction of our choice..
Basically we are offering three ways to do this:
The first is a per-car fee of $250/car (with a minimum of 2 cars per month)
The second is a flat-fee franchise, where you can buy up-to 6 vehicles per month for a fixed monthly fee of $999 paid at the beginning of each month
The third is also a flat-fee franchise, where you can purchase an unlimited number of vehicles (some restrictions apply) for a fixed monthly fee of $1,499 paid at the beginning of each month
There is a yearly auction fee paid to the auction company you will attend (everyone pays this including us). Having access to a wholesale auction will give you access to unbeatable deals.
You will also be required to list on Ebay under our Brand name, and will be provided with our software, html codes, marketing strategies etc, seasoned leadership, entrepreneurial training, operational plans and more to successfully sell. Basically you will be a part of our team reaping in the profits.
---
The average profit of a car sold on Ebay is usually between $300 - $2000. And the kicker is that you don't even have to be around to sell the car.
---
We are not interested in people who don't have integrity or people skills. The very reason we have done well online, is because we are Honest and want to make sure people are treated well. If you don't succeed, we don't. And we are committed to your success. We require a decent credit history and demonstrated potential to grow your franchise, as this could very well be something you may end up doing full time.
Please provide us with your details of location, address and number so as to see if we currently have plans for that area. If we do not, we will keep your name in our database and contact you as soon as the opportunity becomes available. (And we are spreading quite rapidly).
---
Interested? Email us a preliminary application, we promise... it's pretty easy!
Regards,


Keith Fernandes
CEO
Kar Koncepts/ Ecars Worldwide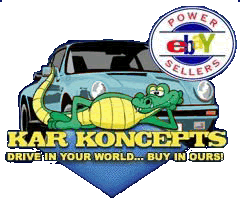 401-241-3537