Drive in Your World... IMPORT Cars from Ours.
Thinking of importing cars to your country but never really got around to doing it?
It's not difficult at all. Don't believe us? ECars Worldwide and Kar Koncepts export cars to many continents! We tie up with local partners worldwide, handle every detail from purchasing cars at WHOLESALE PRICES FROM DEALER-ONLY AUCTIONS in America, (Even the American public do not have access to such low prices); to transport, customs, freight, registration and more. We are your one-stop shop for importing a vehicle. All you do is receive the vehicle on your end and sell it for a profit. On average our current importers make between $500-$2000 on EVERY vehicle imported. Import 1 or 20, we can handle it all. We can ship vehicles to Libya, Lebanon, Germany, Sweden, Norway, Russia, Dubai and more... Please check our full list of countries we can export to.
The export industry is booming, the U.S. dollar is at historic lows, which translate into more profit at your end. It is one of the best kept secrets in your country right now, being able to import cars from the United States is a great money making venture. Cars in the US are significantly cheaper than anywhere else in the world. European countries are taking advantage of this already, Africa is gaining steam, as is the Middle East so don't miss out! Hyundai, Kia, Daewoo, Toyota Honda, BMW,Lexus, Mercedes- Benz and all types of American Sport Utility vehicles, vans, pick- up trucks and cars are shipped directly to your port.
Shipping, freight or cargo can easily be arranged. Just call or email us today and we will give you a specific estimate.
WE ARE ACTIVELY LOOKING FOR PARTNERS IN MEXICO - DOMINICAN REPUBLIC - LEBANON - GEORGIA - DUBAI - NIGERIA - GHANA - SAUDI ARABIA . If you are from one of these countries and would like to import vehicles from the USA, give us a call or send us an email, if you qualify to do business with us, WE WILL MAKE YOU MONEY !!
---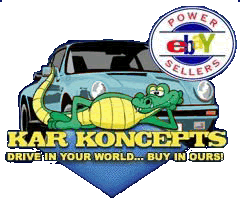 How long has ECars Worldwide and Kar Koncepts been in auto export?
We're not new to the game but we are already changing the industry, one country at a time.
Gone are the days when you could not depend on your partner in the USA to source the best cars at the lowest possible prices. We've been shipping cars worldwide since 2004 and have industry-leading service:
We use cutting-edge technology to price vehicles (most exporters in the US want to know how much you can sell a car in your home country first before pricing it for you)
Utilize top-notch shipping companies with the fastest turnaround, so your investment does not sit idle at ports around the globe, and
Offer structured invoicing plans to help you spread your capital costs.
Simply put, we get the job done in the fastest amount of time, at the lowest possible cost.
---
What kinds of cars do you export?
We ship all makes and models of pre-owned vehicles, at great savings.
If it's made or sold in the US, we can arrange for it to be shipped.
---
How will shipment be arranged?
Ocean freight bookings and US Customs Export Clearance will be handled by our office to assure strict quality compliance. We ship out of New York/New Jersey, Delaware, Baltimore Maryland, Galveston Texas, Providence Rhode Island and Jacksonville Florida.
---
How do I place my order for a Car?
Place your order by phone ( 401-241-3537), fax (401-861-6447) or email (worldwidesales@ecarsworldwide.com) and we will send you a Purchase Contract with all details of your car, plus our bank payment info and shipping dates.
DOWNLOAD blank Purchase Contract:
---
When final payment via wire transfer is received and cleared by our bank your car will be shipped out immediately by global car-transport to the requisite port in the United States. You will receive an arrival notice when your car is about to arrive at your home port. We池e in contact with you every step of the way.
---
What about Customs Clearance?
We handle Customs in the US. You are directed to the local customs broker in your country or to the Shipping Line itself. Please inquire for your port of delivery.
Hundreds of people buying from us can't be wrong.